There are many Android stick models. Here we focus on five of them.
All TV models on the market today offer higher resolution than was available a few years ago. These days there are significant differences between technologically advanced products and midrange ones, but the element of value driving television prices through the roof is now another: their connectivity. There are nonetheless other ways to turn your TV into smart TV.
There are plenty of manufacturers that sell small solutions, dongles or sticks, that simply work with a mini computer. They connect via USB or HDMI and turn the TV into a smart TV. Below we highlight five models of sticks that run on Android.
Mini MK 802
This model has the basic characteristics desired in any smart TV stick. It has a 1 GHz processor It runs on Android 4.0, a slightly old version but one that still offers good performance. It has 512 MB of RAM and 4 GB of built-in flash storage, although you can add capacity using a micro SD card or USB. It has two USB ports that can be used to connect to the TV, and also supports HDMI. The Mini MK 802 is connected to the Internet via WiFi and costs about 23 euros.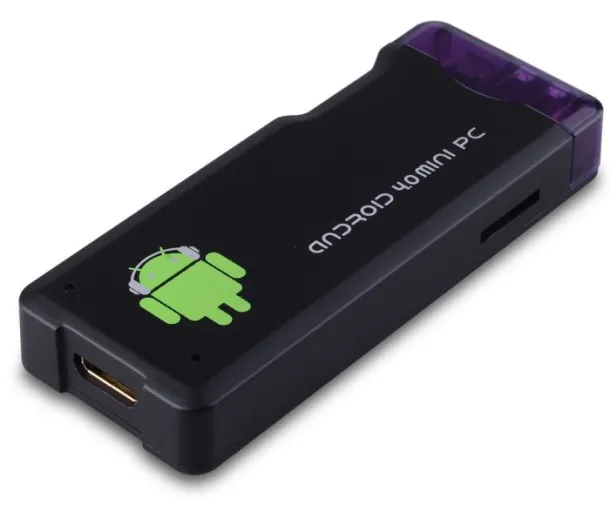 UG 007
This stick's operating system is the more powerful Android 4.1. The UG 007 has a 1.2 GHz dual-core processor with 1GB of RAM. The device's storage capacity is also higher, 8 GB, which can be further increased with a micro SD card. All of this makes the price go up too, to around 40 euros. Connectivity is through one USB and one HDMI port as well as WiFi and Bluetooth, for a wireless keyboard or mouse.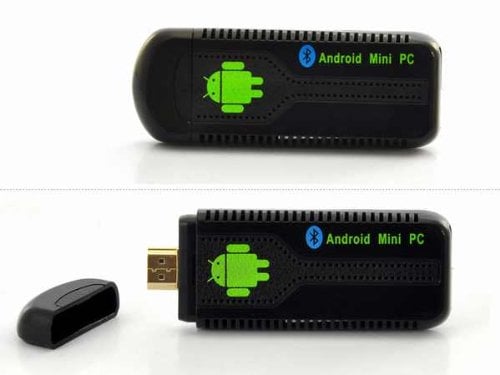 Hiapad Hi-802
Among the Hiapad Hi-802's features are its remarkable power, which is based on a 1.2 GHz quad-core processor, 1 GB of RAM and 16 GB of storage capacity. This not only makes it ideal for converting a TV to a smart TV but also for transforming it into a gaming platform. It is based on the Android 4.0 platform and has USB, HDMI, Bluetooth and WiFi connectivity. The company, alas, seems to have run out of stock and the device is not easy to find.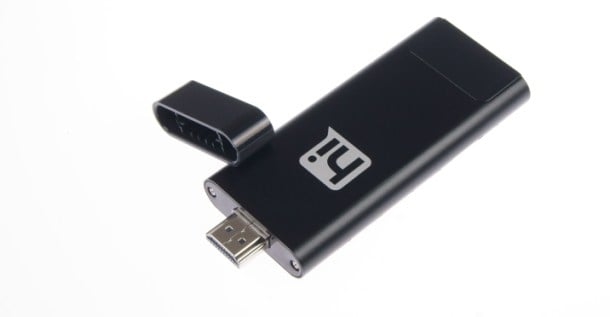 Minix Neo G4
The Minix Neo G4 runs on Android 4.1.1, the processor is a Rockchip RK3066 Cortex A9 with a performance similar to that of the Samsung Exynos dual core 4.  It has a powerful quad-core graphics card, 1 GB of RAM and 8 GB of storage. It features USB, HDMI, Bluetooth and WiFi connections. Its price is similar to that of the UG 007, around 40 euros.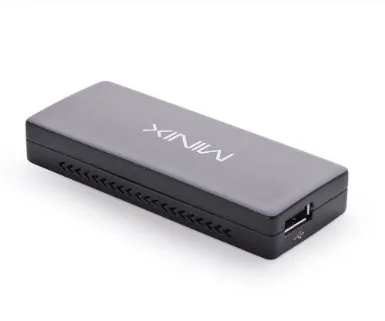 Tronsmart CX-919
This device runs on Android 4.2.2 and is the best equipped of all, and also the most expensive: 60 euros. The quad core Rockchip RK3188 processor is accompanied by 2 GB of RAM and a storage capacity of 8 GB, expandable via peripherals. It has USB and HDMI ports, and a microSD card slot. In addition, the CX-919 Tronsmart integrates technology using the Bluetooth 4.0 standard and has an antenna to facilitate WiFi network connectivity; it also has an adapter for an Ethernet port.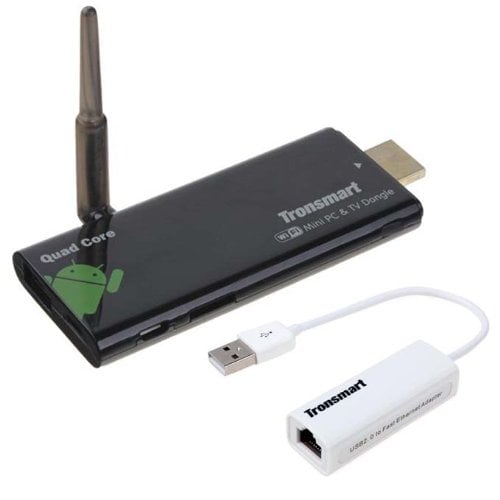 Image: Doug Kline