Dell announces its UltraSharp line, its first 4K UltraHD monitors, in three sizes: 24, 28 and 32 inches, priced between 1,400 and 3,500 dollars.
One of the topics that caught our attention at the beginning of the year was 4K resolution, and during this whole year that is now drawing to a close, we've seen more and more advances in this field. From the introduction of televisions (at prices beyond the reach of most) with this resolution, to Japan's intention to rebroadcast the  2014 Football World Cup in 4K. In the meantime, more new developments have been arriving; in just the last couple of weeks, we've seen Samsung announce its plans to offer smartphones with 4K resolution by 2015. And now, in the final month of what has been a year of transition, from seeing 4K as the future to seeing it as something tangible and real, Dell has presented its new 4K monitors, designed especially for professionals in the image and video fields.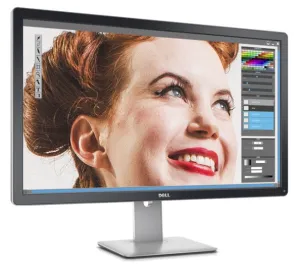 It comes in three sizes, all with the same name: Dell UltraSharp, measuring 24, 28 and 32 inches, with the latter model representing the high end of the line –  all with 4K resolution (3840 x 2160 pixels). They've already been officially announced on Dell's website in a press release. One of the big unknowns surrounding the presentations like this announcing new products with no alternatives on the market, is the price. And they may be lower than you'd think, because they are coming in at a price of between 1,400 and 3,500 dollars (for the 24 and 32 inch models, respectively).
Nevertheless, Dell is already looking ahead in terms of the prices that the monitors will have in the future. The idea is to bring 4K to the market for an affordable price, at least in comparison with the current prices. In the words of Dell, it's just a matter of time until the market matures and prices drop. The company has promised that the 28 inch model will be less than 1,000 dollars by next year, although this presumably means at the end of 2014. Welcome to the age of Ultra HD.