One of the most common complaints about Windows Phone 8 is its lack of apps. Is this true? We cover the most well-known ones, both the official versions as well as their alternatives.
For some time now, one of the downsides to Windows Phone 8 has been its lack of big-name applications, or at the very least, some degree of depth to its store in comparison with the App Store or Play Store, which have been around much longer and are much more solidly established. Several weeks ago, we covered a list of 25 apps for Windows Phone. In a similar vein, it's now time look at the most well-known apps on other platforms, either the official versions, or clients created by third-party developers who have found ways to fill in the gaps with alternatives.
Several days ago, Instagram launched its anxiously-awaited app for Windows Phone, although it's still in beta. Instagram is one of the world's most popular social networks and the unquestioned king of mobile photography, and it has finally been released on the Microsoft platform. However, there is also a complete alternative client: 6tag, which was created in just three weeks by French developer, Rudy Huyn, and which has even more features than the official client. Continuing with the social networks there is Vine, along with its client, also developed by Rudy Huyn: 6sec. This heading also includes the official app for  Tuenti. And in the case of Twitter, there are other clients apart from the official one, which include Mehdoh, Rowi or MeTweets.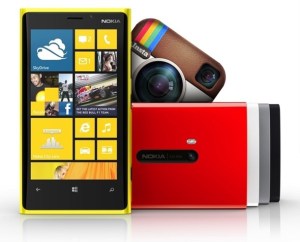 If you need to play videos, you are probably already acquainted with VLC Player, a real all-terrain-vehicle that can play back just about any video format that you might have.  It is tremendously versatile but also simple to use. If you're still not convinced, you can try Yxplayer, which also plays a very wide variety of video files.
To listen to music you have Spotify, which is perhaps the most full-featured and widely used streaming music player. But there are alternatives to Spotify on Windows Phone, such as Rdio, which is also available for almost all of the platforms, and Deezer, which has new developments, especially in terms of its interface: although it maintains the Windows Phone style that we're used to seeing, it does add enough to distinguish itself from the two previous options in the visual department.
Moving on to utilities, Dropbox is one of the most widely-used cloud-storage services today, but it doesn't have an official app for Windows Phone. This is where one of the third-party alternatives comes in: BoxFiles for Dropbox, which lets you handle, view, upload and share files in your DropBox account. More utilities: a read-it-later service for storing articles and content that you want to look at later. One of the most popular is Pocket, which, like Dropbox, doesn't have an official app. But, as in the case of Dropbox, luckily a developer has gone to the trouble to offer an alternative. And that alternative is Pouch.