The ideal sleep time varies from one person to another, but research has shown that eight hours a night are not necessary.
Sleeping is one of the most important parts of our day-to-day lives, and for good reason, as it's probably the activity that we spend the most time doing over the course of our lives. Of course, other daily tasks are conditioned by how much rest our bodies need, but how many hours do we really need to sleep? It's not eight, according to the popular belief, and sleeping longer isn't necessarily beneficial.
Today, with productivity levels being studied in great detail, and with the attempts to maximise work performance, rest is becoming more and more important. The myth of eight hours of sleep a night was disproved long ago, and while there is no single, conclusive idea of how many hours we need to sleep, the findings of researchers can serve as a reference.
One of the most prestigious sleep specialists, Daniel Kriple, found in his most recent study that people who sleep between 6.5 and 7.5 hours, in addition to living longer, are also happier and more productive. Another key factor that he noted is related to sleeping more than the traditional eight hours. According to his conclusions, sleeping 8.5 hours could be worse than sleeping 5 hours.
These figures may vary slightly from person to person, since not everyone has the same needs, due to genetic make-up and even daily activity. But what happens if we sleep less than we need to? One of the widespread beliefs is that we lose the ability to carry out our tasks. This isn't entirely true. An overtired person can carry out the same functions as another who is well rested.
The difference – which is not insignificant – is that the person who has slept less has a harder time recovering their level of concentration. The thing is that we are all constantly distracted, but when the brain is in good condition, it has an easier time refocusing, and this proves to be much more difficult with lack of sleep. Also, people with this concentration problem aren't aware of it, which contributes to the underestimating of the importance of sleep.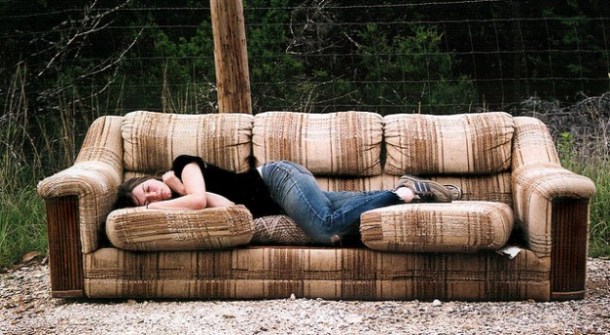 One reason to take a nap: productivity
Naps could become another one of the keys to improving quality of sleep. In fact, according to some historians, until a few centuries ago, sleep was normally broken into two stages. Writer Michael S. Hyatt says that he takes a nap around three o'clock in the afternoon, when he observes that his productivity drops sharply. After taking a rest, he has another hour and a half of high productivity.
However, the recommendations always say that your nap shouldn't be too long, no more than 25 minutes or half an hour. Logically, this habit means that you're less tired, which means that you are in a better mood, which provides a solid base for being happier.
Images:  Toni Blay and  aphasiafilms