With adsy, you can easily and intuitively select, edit and organise the content of your mobile app directly from your smartphone or tablet
As we said in an earlier post, the offering of services for creating mobile applications without programming know-how is quite extensive. Up to this point, these platforms offered online services to create your own applications from scratch through a desktop browser. But adsy.me is taking this one step further, making it possible to create and share mobile applications directly from the browser on your mobile phone or tablet.
This first multi-platform mobile web application removes the need to download a desktop application or work with an application online through a browser. Like the applications that we covered before, adsy.me users can select, edit and organise the content of the application, and also include images, music, videos and buttons to link to the different social networks.
What's interesting about this type of service is that anyone, in just a few minutes, can instantly create a mobile application without knowing how to program, to cover a particular need or simply to promote their business. Once the application has been created and compiled using your smartphone or tablet, adsy generates a short URL that you can share, either as a text message or email, or by publishing it on the social networks to promote the application.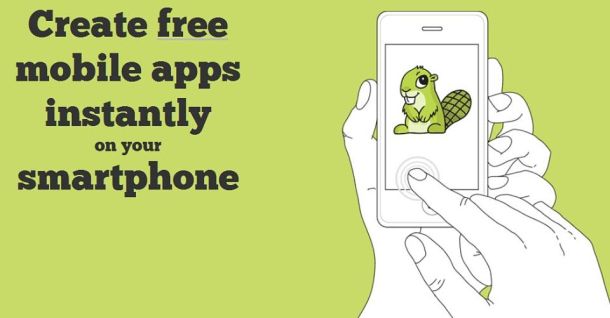 According to Frederick Tubiermont, founder and CEO of the start-up adsy.me, this service is open to the creativity and the needs of the users, regardless of whether they have programming knowledge. The possibility of creating as many applications as you want for free makes it especially interesting for users who want to promote their personal brands through an application that shows off their work.
This could be a digital brochure to promote an event, a visual blog for an artist, or a service offered by your company with a discount coupon with a QR code; the creative possibilities of adsy are endless because it doesn't use predefined templates. According to Tubiermont, the challenge is to get users to explore the creative possibilities of adsy with a freemium service that generates a complete ecosystem of applications, attracting the interest of developers and visitors to the platform. The adsy service is based on a freemium model, and it is optimised for both iOS6 + and Android 4.1 +.
The service can be expanded with a package of paid services that will go into operation starting in the second quarter of 2014. It will consist of statistics, advanced plugins, customised services and an improved interface that will allow users, among other things, to monetise and publicise their creations in the different channels of communication.
From the point of view of Africa and Latin America, this type of service is potentially revolutionary, because for many users, the smartphone market represents their first contact with the Internet, given the economic difficulties that citizens have to access a computer with an internet connection.
Images | adsy.me