The range of available mobile applications and gadgets for tracking physical activity demonstrates the clear trend for technology to take care of our health and fitness
This year's technology trends are marked by a large number of health-related applications and gadgets. Smartphone applications have now been joined by the latest developments in activity bracelets that are expected for this year with functions to keep our vital signs in line in real time, highlighting the incipient interest in health care technology.
Technology is betting big on the market for applications related to user health, which are in the shadow of well-known applications like Runkeeper and Nike+, among others, that encourage users to pull on their running shoes and get out to log some miles. The need to be constantly connected to our smartphones, either for work or entertainment, has generated a whole ecosystem of applications that turn our smartphones into smart medical assistants.
For users who are worried about always being in shape, as well as those who need to constantly monitor their vital signs for health reasons, mobile phones have become an indispensable tool for recording calories consumed, monitoring heart rate and recording blood-sugar levels.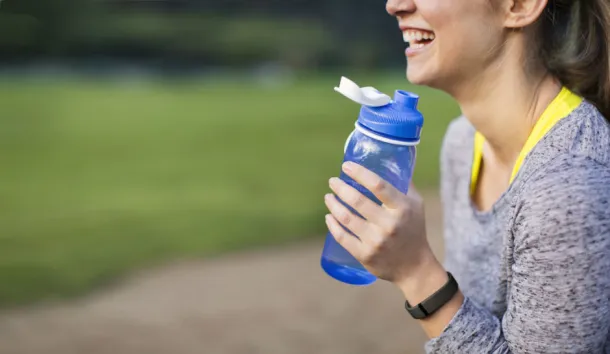 If we add the expectations generated at the Mobile World Congress with the latest new developments in gadgets and smart bracelets that will arrive over the course of 2014, we see a solid trend in technology to take care of our health with just a click.
Turn your smartphone into your Personal Trainer
This technological fever for the obsession with the body started with sports applications like Endomondo, Nike+ Running, Runkeeper, myCoach from Adidas or Zombies Run!, with more than 20 million active users competing with each other online.
The possibility of combining the smartphone's GPS to record the data for your daily run or to program your routes based on time and distance, has, for many, been an incentive to get out and hit the pavement, set new personal bests, keep track of calories burned and compete with other users within the application.
Many of these applications use the device's bluetooth capabilities to record heart rate during the run and to analyse the progress made in each run, offering a much richer experience of our workout sessions. All of these applications can in turn connect to the main social networks to keep our contacts informed of our progress, which generates a certain degree of rivalry between users.
But it's not just exercise fanatics who can benefit from the advantages of mobile telephony; diabetics, people with gluten or lactose intolerance also have mobile applications available to them to help monitor their treatments. In this sense, apps like SiDiary, SocialDiabetes or FEDEdiabetes can read the information from glucose meters, and even analyse and display the evolution of the daily treatment in graphs.
Other apps like GlutenFreeList or GlutenMed allow people with celiac disease to have all of the up-to-date information on products and manufacturers of gluten-free food. Users with lactose intolerance also have personalised applications like Chef Orielo or IntolerApp, where they can consult step-by-step recipes for their daily diet and get up-to-date information on the foods that they can and can't eat.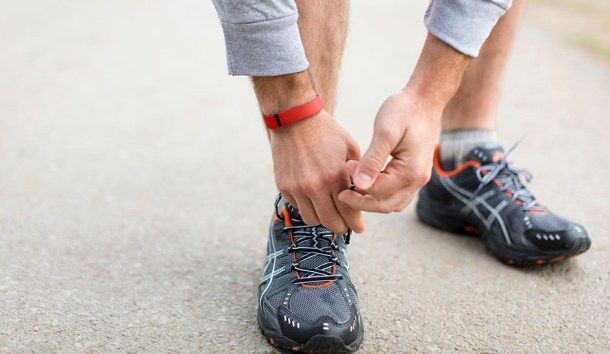 Moving beyond the applications that are currently on the market, some manufacturers are starting to incorporate health-related hardware into their devices, as in the case of the Samsung Galaxy S5 which has a pulse monitor integrated into the device.
Gadgets for monitoring our health
After the positive reaction to the Fitbit Flex bracelet and Jawbone UP, two of the ground-breaking gadgets in the line of devices for monitoring physical activity, companies such as Sony, Samsung, LG and Huawei expanded the smart-bracelet market with interesting new developments for this year.
But moving beyond the design of the device itself, such as the curved touchscreen of the Galaxy Gear Fit, one of the biggest hits at the MWC 2014, the sensors in these smart bracelets can also record hours of sleep, count steps, distances in kilometres, calories burned and even share information, syncing with devices like scales over a bluetooth or Wi-Fi connection.
Images | Pixabay and FitBit Flex