Open Future, an open innovation program from Telefonica and our key partners designed to support talent.
Open Future  celebrated its first international showcase earlier this month at an energy-filled panel at Mobile World Congress. We saw top startups from Asia, Latam and Europe, selected from Open Future's footprint (Wayra, Amerigo, Tef Ventures and strategic partners) pitch products that we feel represent genuinely credible investment opportunities.
Private investors, venture capital funds and strategic partners are likely to find these thoughtfully selected businesses deeply appealing. The portfolio of companies in this cohort reflect a careful balance with regard to the level of maturity and development of products, geographical diversity, market size and business areas.
But first, what is Open Future about exactly?
An open innovation program from Telefonica and our key partners, the initiative connects entrepreneurs, investors, public and private organizations worldwide across all our innovation and investment initiatives (Wayra, Amerigo and Telefonica Ventures, among others) into a single program.
It's designed to support talent and bring value to the whole ecosystem rather than view each part as a different mechanism.
Here's what this comprises…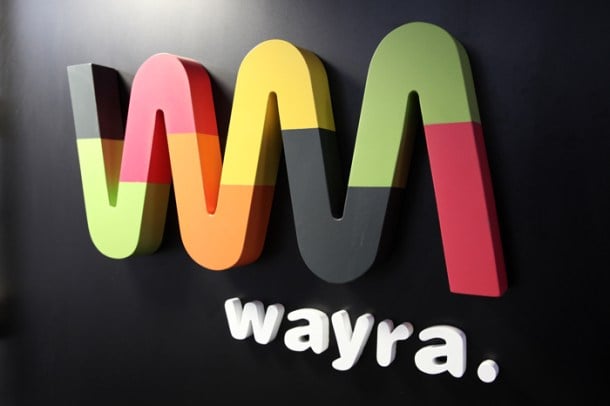 WAYRA is our well-known accelerator network that invests and accelerates the best digital start-ups in different countries. Four years after its launch, Wayra now has a portfolio comprising over 447 enterprises, grouped into more than 20 digital industries. We're so delighted with this growth.
AMÉRIGO is a network of five venture capital funds managed by independent fund managers which Telefónica has invested in together with other public and private partners to encourage the internationalisation and growth of start-ups at the growth stage. It was launched in 2012 and fostered by Telefónica, with a presence in Spain, Colombia, Chile, Brazil, Mexico and Peru.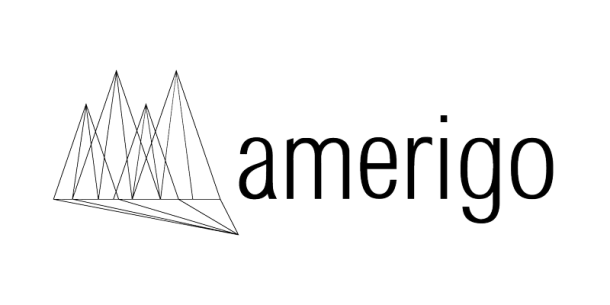 TEF VENTURES This is Telefónica's corporate fund; it began in 2007 and we have already invested around €62 million! All the investments made by this fund are in line with the company's strategy and include a commercial agreement entered into with the start-up.
 Here's the full lineup of the fantastic startups in play:
Adjust is a business intelligence platform for mobile app marketers, combining attribution for advertising sources with advanced analytics and store statistics.
Amésanté is a healthcare platform integrating cloud technologies, smart sensor technology wireless communication technologies.
Apparcar (see below) is a mobile app that lets you find and reserve the nearest available on-street parking spot with just one tap. They provide drivers and on-street parking managers with real-time information so they can make the best decisions. And they do it without hardware!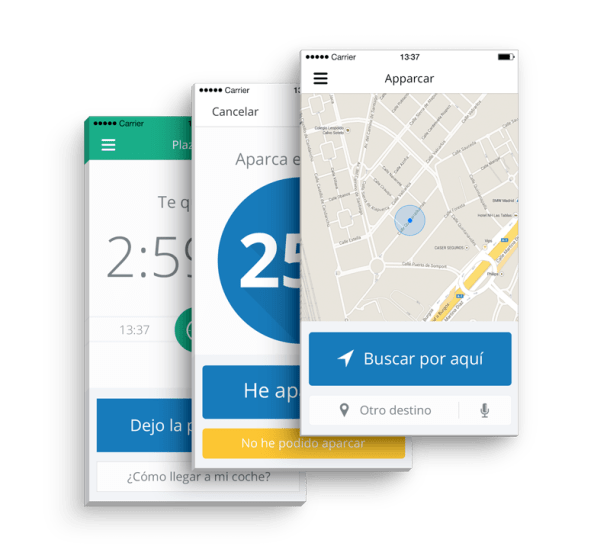 Blueliv is a leading provider of targeted cyber threat information and analysis intelligence for large enterprises, service providers, and security vendors.
Emotions AR is a picture that comes alive when seen through the app. Qustodio helps parents to protect kids online.
Firstv1sion (see below) is a wearable broadcast system that immerses fans into the game through the athlete's' point of view.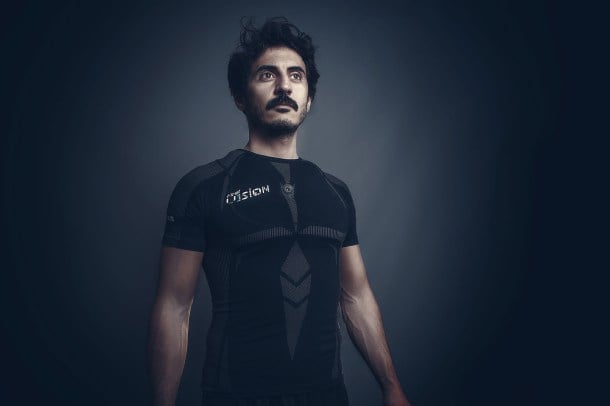 Geenapp is an app promotion platform that takes all the promoted app offers worldwide and pays everybody who gets installations for them
Upplication redefines app creation for businesses emphasizing on simplicity helping them to increase their sales and communication with their customers. In 2014 they made applications in 51 different countries.
Visualnacert (see below) creates colourful maps to simplify the vision of agriculture to make decisions easier and improve the profitability of your fields. In 2014 the company made +600k revenue and operated in 4 continents.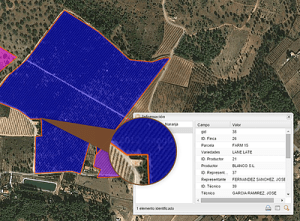 VTX enables product search through images for mobile commerce and mobile technology for retail.
Carto DB is a software as a service (saas) cloud computing platform that provides gis and web mapping tools for display in a web browser.
Open Future is also in China (the country with the greatest growth in the IT industry) via a partnership with China Unicom and Tsinghua, an accelerator and investment fund launched by the Chinese government (known for having backed the most brilliant IT companies in China). This collaboration will allow our network to provide office space, acceleration and business development services for our start-ups in China, as well as being on the receiving end of the best start-ups from the region.
This is exactly the sort of partnering via which the Open Future network is getting bigger each day. Keep your eyes peeled. Onwards and upwards!