Even though you're not an engineer or electronics expert, you can now create your own gadgets connected to the Internet of Things. Are you up to it?
The "do it yourself" philosophy is ready for anything, encouraging the curiosity of philanthropists of self-construction in areas as specific as technology and programming. As we've already seen, you don't need extensive programming knowledge to be able to create your own mobile applications or be a mechanical handyman to assembly your own car for a small price. It's all a question of willpower and interesting initiatives such as this one, which allows you to create gadgets connected to the internet with no engineering knowledge required.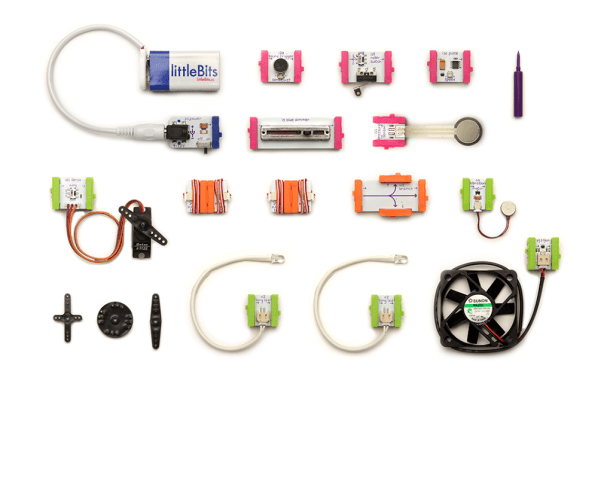 This is an open-source project recently introduced at TED called the littleBits Cloud Module which lets us create our own electronic devices and easily and simply integrate them into the Internet of Things. Ayah Bdeir, founder and CEO of littleBits, defines it as a construction kit that allows a newcomer to the subject to create electronic devices that are connected to the internet and to each other.
As Bdeir explains, the origins of littleBits go back several years when he challenged himself to create his own Nest thermostat after discovering Internet 0, a protocol developed by MIT that allows users to control any object remotely. This discovery gave rise to the construction of a library of modules, magnetic sensors, motors and other interchangeable devices, in order to give free rein to users' imagination to build just about anything.
The versatility of littleBits and its connectivity with other types of much more sophisticated devices offers a wide range of possibilities that go far beyond simple entertainment gadgets. One example of this step towards the democratisation of the field of electronics, as defined by its creator, is the modular analogue synthesiser kit developed by the company, and which was tested in a demonstration carried out by the company KORG.
One of the requirements of the Cloud Module is its usability, because it has to be possible for anyone to install and configure it for its connection to a Wi-Fi network with no engineering knowledge. The Internet of Things also allows connection via the web and interconnection with other devices to create personalised projects.
Although the littleBits Cloud Module is still in beta, devices as unusual as an automatic fish feeder, as well as other much more practical gadgets, like one that allows you to control your home thermostat by simply sending an email, have already been created. As the creators put it, the possibilities are endless, but we'll have to wait until the start of the third quarter of 2014 for it to go on sale and let our imagination soar to create our own personalised gadgets, as if we were expert engineers. Are you up to it?
Images | littleBits