3D printing technology has moved beyond printing objects and an entire house is printed at a scale of 1:1 in the city of Amsterdam
3D printing has undoubtedly shaken up the design sector, and little by little it has spread to other markets, such as the auto and aerospace industries, medicine, and now construction and architecture. With the existing technology, it's possible to print anything from a small piece of jewellery to the prototype of a jet engine, so the creators of the KamerMaker – room maker – wanted to take it a step further and have decided to print a house with a 3D printer that is 20 metres high.
This mega 3D printer is constructing a house at 1:1 scale layer by layer, by extruding molten material, along one of the famous canals of the city of Amsterdam. It works much like a conventional 3D printer, with the difference that the KamerMaker doses out a larger quantity of material during the printing process in order to create larger objects faster.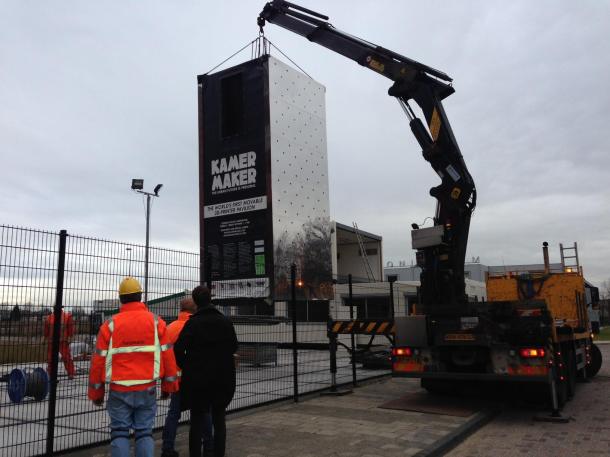 However, the hardening and melting of the plastic into a solid, strong structure is still a slow process, so they've decided to build the house as a structure assembled by parts, like legos, printing each one of the rooms of the house independently, and then fitting them together until the volume has been completed. Each one of the parts is printed in painstaking detail, taking into account the gaps in the walls for running the plumbing, drainage, electricity, etc.
The KamerMaker team has already printed other large-format objects, but this is the first time that they have tried to print a life-sized house. But they're not the first ones to take up the challenge. In fact, a team at the University of Southern California experimented with concrete and printed several houses with a 3D printer a couple of years ago.
Unlike the KamerMaker printing method, the printing process of Contour Crafting is much faster and stronger, because it uses concrete instead of plastic. This shows that the field of application of 3D printing can go much further than merely extruding strips of plastic. Therefore the creative use of new materials and the technological advances of these printers could catapult the technology towards ever more demanding, precise and surprising applications.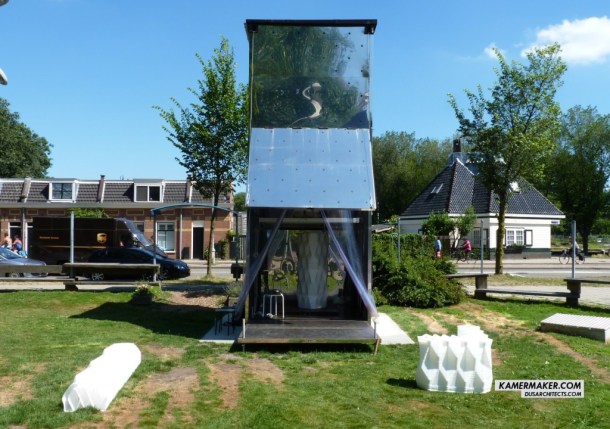 In the meantime, we'll just have to wait until the unveiling planned for 1 March to see the results. Then we'll be able to see the results of the technology, and even print our own creations in the demonstration workshops that they will run inside the house.
But aside from the novelty of being able to print a large object, if this technology takes root, it could reactivate the construction and architecture sectors that have been hit hard by the recession, and especially the precast and dry construction industry.
Images | via 3dprintercanalhouse