If we want to achieve something, all we need is to add a bit of determination to our creativity. In Cambridge, for example, a sarcophagus has been restored using Lego pieces and just a little imagination.
Often, when we talk about technological innovation, we insist on thinking of complex engineering designs that could revolutionize our daily lives. However, innovation is not only based on the creation of new products. Sometimes it's about adapting what is already there and giving it new and interesting uses.
An example of this idea is an original initiative carried out at the Fitzwilliam Museum, associated with the prestigious University of Cambridge. The museum houses Roman busts, works of Cézanne or even manuscripts by Handel and Virginia Woolf.
It was also home to the Hor sarcophagus, a unique Egyptian piece that had succumbed to the passage of time and damp conditions. The sarcophagus was discovered in 1896 in Ramesseum, the mortuary temple built by Ramses II, located in the necropolis of Thebes. Once transferred to the UK, it had been conserved in Cambridge for 50 years.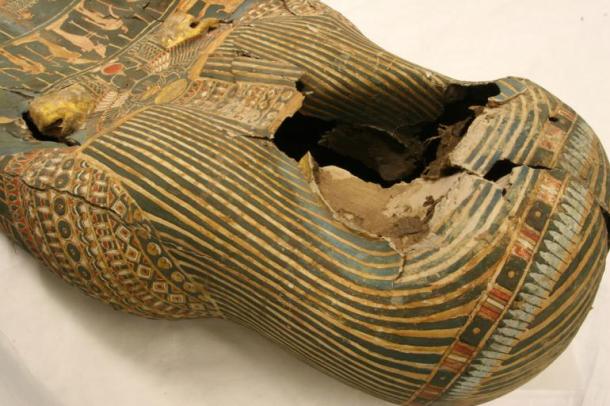 The poor state of the sarcophagus, as can be seen in the picture, led the curators at Cambridge Museum to make the decision to restore the mummy. But this initiative was not carried out in the usual way; the Fitzwilliam Museum's curators decided to enlist the help of David Knowles, an engineering student at the University of Cambridge.
The restoration of the Hor sarcophagus was done using pieces of Lego, the building bricks that we know so well from our childhood. David Knowles built a frame so he could place the coffin upside down, enabling the restorers to do their job in the right conditions.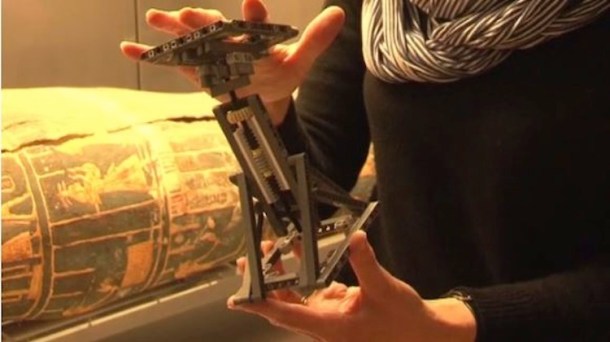 Then he used six Lego structures to "fill" the cavity, so as to facilitate the restoration process of the sarcophagus. As explained in the article published in the International Business Times, the use of these pieces was not something completely new because, prior to this restoration, they had been used to reconstruct a prosthetic leg.
As you can see, the possibilities for innovation are endless. It just takes a good dose of creativity to turn something we believe to be feasible into reality. Just as in Cambridge's example of restoration or of rehabilitation using Lego parts, our imagination helps us to generate change. In other words, innovation is possible if we want.
Images | Alan Chia (Wikimedia), International Business Times, Smithsonian Blog