A 16-year countdown to complete the migration of Sweden's fleet of cars to use renewable energies as fuel
It looks like petroleum's days are numbered, at least in Sweden. This time, it's the Swedish government that is taking the matter into its hands; it has announced an ambitious plan to end the use of petroleum in cars by 2030, as the deadline for starting the reconversion to renewable sources of energy.
This decision, which has been promoted by Sweden's Minister of Energy, Maud Olofsson, and the Minister of the Environment, Andreas Carlgren, is nothing new. A similar initiative was already implemented in 2006, mandating by law a 40 percent reduction in emissions by 2020. In addition, the approved measures stipulate that half of the energy required by the country will be obtained using renewable systems.
Sweden wants to lead the use of renewable energies worldwide, so the earlier plan is being supplemented with this new measure to ban all vehicles that use gasoline or diesel as an energy source by 2030. The country also has geothermal energy plants and plants that generate energy from industrial-process waste to cover household heating needs.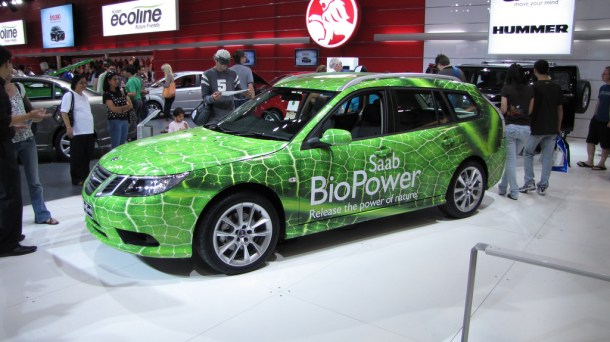 The measure has received broad popular support, but not surprisingly, criticism from international automakers was not long in coming. However, the reality of the Swedish auto industry is quite different, and it appears that the migration of the sector to the use of renewable energy sources will not be as traumatic as you might think. In fact, two of the country's most important automakers, Saab and Volvo, already have 85 per cent of their vehicles running on ethanol.
The Swedish government believes that by 2020 a large part of the country's fleet of vehicles will be using second-generation ethanol, a biogas produced from organic waste derived from wood or animal manure, as the main fuel source. The market for electric cars will also benefit enormously from this measure, and the future looks bright for this industry, which has yet to really take off.
This ambitious process of migrating to the use of alternative energies will be put in motion with an investment of 28 million euros. However, we'll have to wait a few years to see the change completed. In the meantime, we'll be keeping an eye on the reactions of the other European countries to see if any other governments follow in the footsteps of the Swedish initiative.
Images | Pixabay and Flickr – smjbk–