The advancement of technology and new innovations be made available e-health to the world.
With the rise of digital technology and the Internet, we've been introduced to innovations that can make our lives easier and far more sustainable.
One such area is e-health, a broad term for healthcare practices assisted by digital and mobile technology. It has tremendous benefits for us as patients, as well as for health organisations and governments.
Making the line between patients and doctors shorter
Having to go out and see a doctor is timely, but video conferencing services such as Skype and Google Hangouts are helping to create virtual appointments. More impressive however is the app HealthTap. With it, you can connect with over 65,000+ doctors who are online 24/7 and will answer your health questions swiftly and accurately.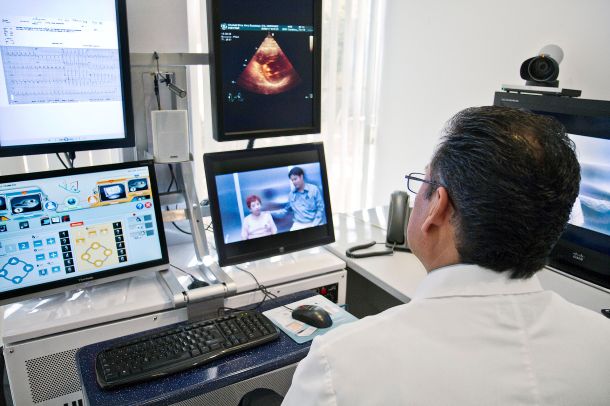 Telepresence robots are also taking this whole concept to the next level. The Double Robot is a great example. It's basically a motorised pole with a screen and a pair of wheels attached to it, which you can control remotely. Essentially, this means you can conduct a video call while being able to move around.
The tech aimed at keeping you healthy
Tech focused on getting you to keep healthy is also growing. Unveiled at CES 2015, the TAO Chair is one of them. It's a chair that will relax your muscles and get you to burn some calories at the same time. If you were to push against its armrests, they would resist and add pressure. The more you do this, the more calories you burn!
Apps are also leading this area. Take, for example, Sleep Genius. Available from the Apple App Store and Google Play, it sports a variety of features to help cure insomnia. In particular, there's a relaxation function you can use to nourish your mind with ambient tunes. You can also set these to wake you up in the morning, using a built-in timer.
Relieving pressure on healthcare staff
There are benefits here for healthcare staff, too, with the aim of relieving pressure on them in times of need and ensuring patients are cared for efficiently.
The Cloud is particularly useful for healthcare staff because they can easily upload patient for other staff to access, saving time and resources. There is a worry that this data could be breached by hackers, though, with research by Skyhigh Networks showing that 90% of Cloud services pose medium to high risk.
More positive are tools that can help doctors monitor their patients remotely. BAM Labs provides an FDA-approved sensor mat that can be put under a patient's bed to monitor their sleep pattern, heart rate and breathing. What's great about it is that there aren't any leads, and data can be accessed through an app for internet-enabled devices.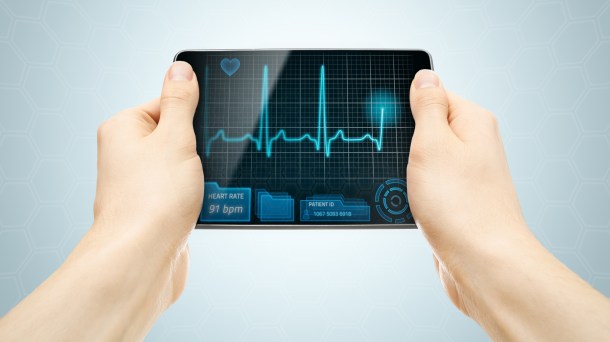 Saving money for governments and creating new jobs
Increasing populations around the world have meant put worldwide health systems under strain, and more people means that more money needs to be spent on treatment.
In the United States, this is a major problem. However, according to the federal government, e-health technologies could allow it to save $11 billion on healthcare over the next fifteen years. This savings target would equate to more than $733 million a year.
E-health is also has employment benefits. In 2014, the European Commission and 180 companies and research organisations launched the world's largest civilian research and innovation programme in robotics. Stemming into e-health, euRobotics is set to create 240,000 new jobs over the next few years.
Looking to the future
The advancement of technology will never cease, and new innovations will continue to be made available to the world. E-health, however, certainly has a bright future. By 2020, health care systems could be mostly controlled by doctors working through apps and diagnoses being made through symptom-detecting smart pills, which Google is already working on. And perhaps by the 2040s, robots will be ruling hospital wards.
 Imágenes | Wikipedia