The business opportunities that Big Data offers companies and public bodies introduce the profession of the data scientist. This demand will create 4.4 million jobs worldwide in 2014.
In the opinion of the leading ICT market analysis firms, the Big Data era will become one of the greatest opportunities in the technology industry in the coming years. This opportunity will hinge on the ability of companies and institutions to adapt to the process of information analysis, which is currently one of the greatest assets of a company.
Big Data makes it possible to analyse the enormous amount of data processed daily by companies – customer data, internal business data, structural source data, company data or data on products and services via social networks, etc.- which could turn out to be vital for establishing new business models or defining new business strategies. In this sense, Big Data also provides a significant employment niche, considering the expectations for this sector of the technology industry. In fact, according to the consulting firm Gartner, it is estimated that in the next two years 4.4 million jobs worldwide will be generated – 1.2 million in Western Europe alone – related to the IT sector driven by Big Data.
Discussing skilled employment options in today's job market is encouraging, but one may wonder what the ideal profile would be for carrying out these tasks. As a matter of fact, the technology industry has defined the new professional profile of the data scientist, that is, a professional specializing in data analysis to obtain useful information based on prediction of consumer preferences and habits, allowing for a more efficient response to the needs of customers and/or employees.
In Spain, only 4.8% of companies have integrated Big Data technology into their business strategies, and 14.6% are considering it in the near future, according to a report presented a few months ago by the consulting firm IDC. These are relatively low numbers in view of the business prospects offered by Big Data technology, but this consulting firm believes that its implementation will grow exponentially in the Spanish corporate sector, and even forecasts a growth of  19.4% for next year.
Moreover, comparing the volume of information generated and transmitted on the net in 2010, namely 1.8 million petabytes according to IDC data, to the number of experts in the field, this could lead to a significant opportunity cost in the immediate future unless short-term measures are taken. In fact, the growth in potential data transactions in the net increased in 2010 by 125% with respect to the previous year, and all experts indicate that the incredible figure of 35 million petabytes of data will be reached within 20 years.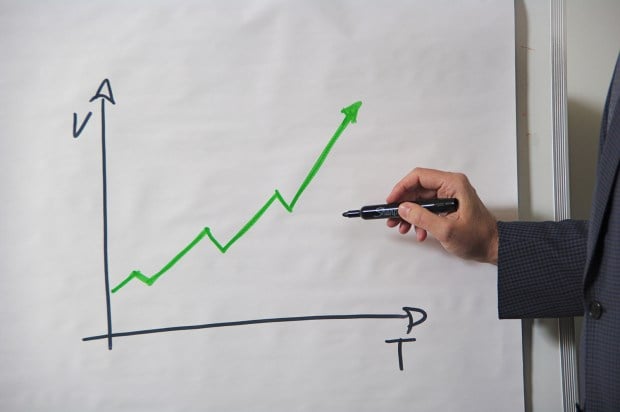 But, are we really ready to manage this amount of information? According to the results of a report issued last year by the McKinsey Global Institute, there will be an estimated demand for 140,000 to 190,000 professionals with statistical and predictive analysis skills over the next six years. Similarly, a demand is expected for about 1.5 million managers with sufficient skills to manage this valuable information resulting from the Big Data analysis algorithms for business decisions.
Having reached this point, we should define precisely what a data scientist is to avoid confusion with the data analyst or business analyst profiles that we are now familiar with. According to Gartner, a data scientist requires a solid base in computer science –languages such as Hadoop, Python, Java or MapReduce– as well as statistical and mathematical knowledge in order to be capable of managing gargantuan amounts of unstructured data. This means an educational background similar to that of a data analyst, except that a data scientist requires business knowledge, communication skills and training in marketing in the technology and business disciplines. In fact, several reports indicate that the data scientist role should not only solve strategic business problems but should also be able to set priorities over time for data-based business decisions that offer greater profitability and value to the company in the short term.
The Big Data era is already a reality that is becoming increasingly relevant in the economic and business sector, to the extent of being one of the main issues discussed in the last World Economic Forum. This forum stressed the impact to companies and societies in general of the arrival of Big Data, defining data as an economic asset comparable to currency and gold, according to the report Big Data, Big Impact. Welcome to the Big Data era.
Images | morguefiles